Manufacturer
A3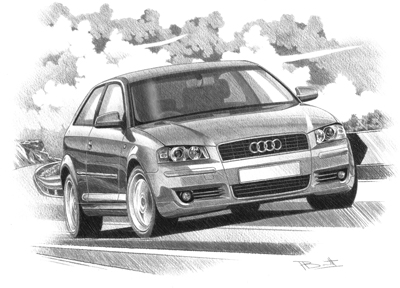 The home of unique AUDI A3 personalised car prints. Each print comes set in its own A4 black presentation mount in a see-through plastic wallet.
A3 prints available in saloon, cabrio or sportback models and in SE, S line & Black Edition trim.
The A3 is a small family based model that first appeared in 1996. It was Audi's first small car since the demise of the Audi 50 in 1978. Now in its third generation the A3 has been manufactured in Germany, Brazil, Belgium, Hungary, Indonesia and China.
A3 range
Showing 1–16 of 24 results