Manufacturer
Classic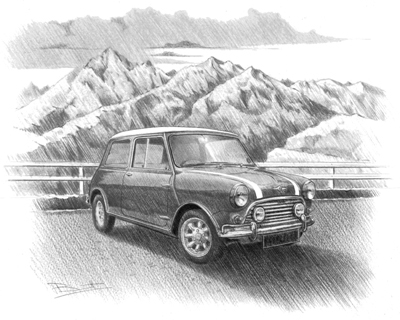 The home of unique Classic Mini personalised car prints. Each print comes set in its own A4 black presentation mount in a see-through plastic wallet.
See also Austin, Morris & Rover for more Classic Mini prints.
The legendary classic design from Alex Issigonis, the most technically influential car in the history of the British motor industry. Originally sold under BMC as the Austin Seven for £496 together with the more expensive Morris Mini Minor. Built as a Mk1 from 1959 -1967, Mk II 1967 -1969, Mk III 1969. Mini became a brand in its own right during 1969. The amazing Mini Cooper S became a sporting legend within its own lifetime!
Classic range
Showing all 6 results