Manufacturer
A4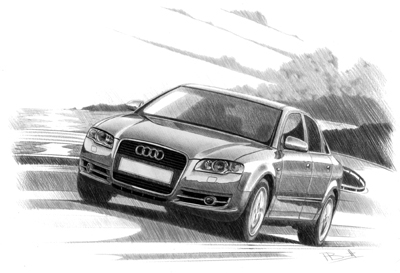 The home of unique AUDI A4 personalised car prints. Each print comes set in its own A4 black presentation mount in a see-through plastic wallet.
A4 prints available in saloon or avant models and in SE, S line, Black Edition & S trim.
The A4's are a line of compact executive cars that first appeared in 1994 following on from the success of the Audi 80. Now in their third generation, successive models get more technologically advanced, larger, lighter and more fuel efficient.
A4 range
Showing 1–16 of 21 results