Manufacturer
Isuzu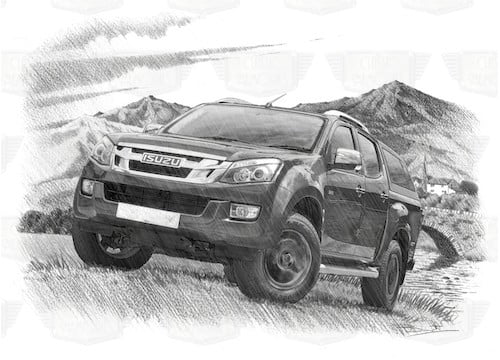 The home of unique Isuzu personalised car prints. Each print comes set in its own A4 black presentation mount in a see-through plastic wallet.
Isuzu Motors Ltd., trading as Isuzu, is a Japanese commercial vehicle and diesel engine manufacturing company headquartered in Tokyo. Its principal activity is the production, marketing and sale of Isuzu commercial vehicles and diesel engines.
Isuzu was found in 1916 by Yoshisuke Aikawa.
Isuzu range
Showing all 3 results