Manufacturer
Lotus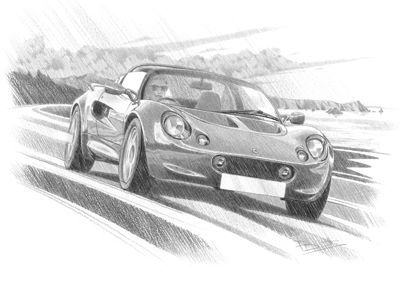 The home of unique Lotus personalised car prints. Each print comes set in its own A4 black presentation mount in a see-through plastic wallet.
Lotus Engineering was formed in 1952 by Colin Chapman with his first production model called the Mark 6 Chapman. This was followed by the 7 which went on to be one of the longest-lived models of all time. Lotus went on to produce world championship Grand Prix cars with Jim Clark as driver. Todays cars are still based around racing technology with some of the best handling cars in the world.
For Lotus Cortina see Classic Ford.  For Sunbeam Lotus see Sunbeam.
Lotus range
Showing all 16 results