Manufacturer
TT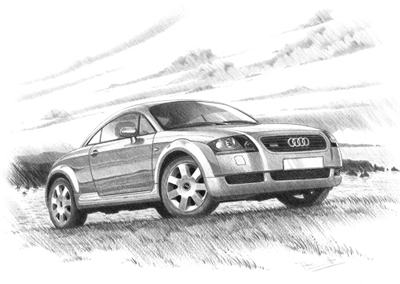 The home of unique Audi TT personalised car prints. Each print comes set in its own A4 black presentation mount in a see-through plastic wallet.
All TT prints available in coupe or cabrio models and SE, S line, Black Edition trim.
First produced in 1998 the Audi TT astounded the world with it bold futuristic design when first unveiled. It was the work of J (yes that's his name) Mays and Freeman Thomas at the Volkswagen Design Centre in California and looked like a concept car that had escaped from the studio. The TT takes it's name from the Isle of Man TT (Tourist Trophy) motocycle race where NSU who later merged with Audi made their name successfully competing as far back as 1911.
TT range
Showing 1–16 of 20 results